We would like to invite you to our Re-Grand Opening! There will be Snacks & Refreshments, Raffles & 50/50's, and so much to see!
Join us at the Farwell Farmers' Market on Saturday's from 9am to 2pm
Starting May 5th thru October 13th, 2018 ~ Rain or Shine.
Located on the corner of South Hall & Illinois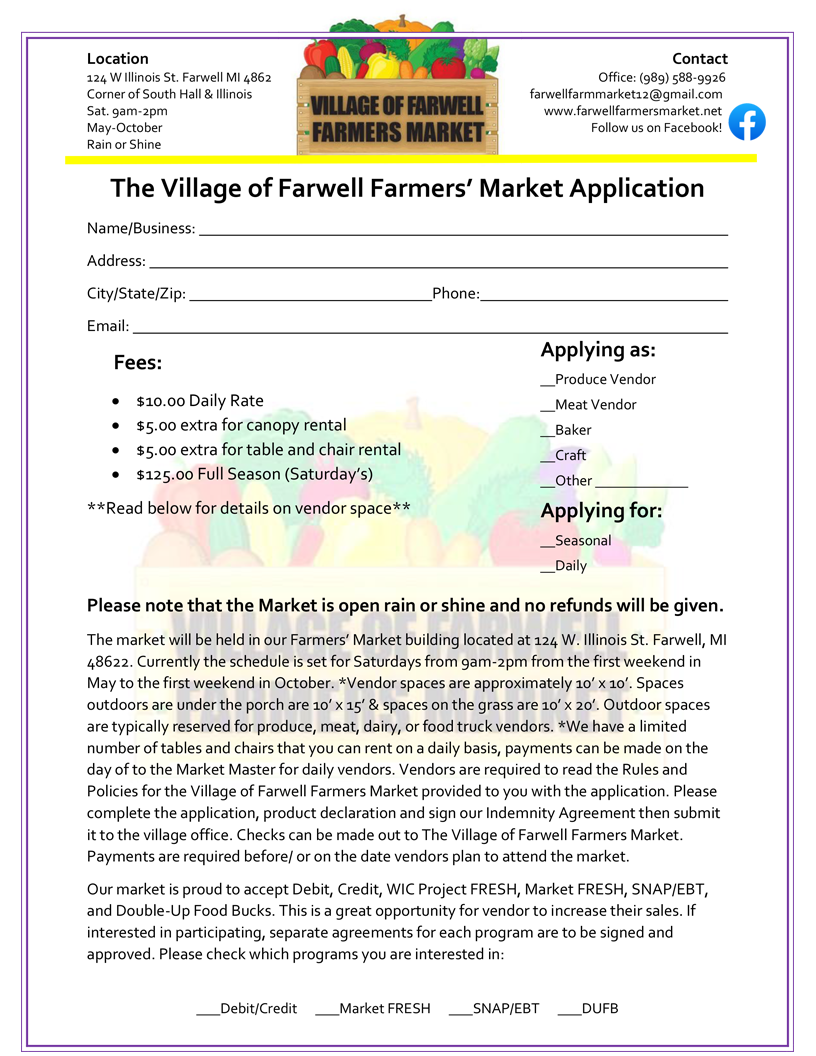 Vendor participation is what makes these events so special. They donate items that are needed, volunteer their time to make these events a success – it is what makes the Farwell Farmers' Market friendly and unique! They welcome you like you're family.